Crypto funds go by many names cryptocurrency funds, blockchain funds, or digital asset funds. Whatever you call them, the number of crypto funds is on the rise. With rising prices and rising public awareness, there were almost 200 crypto funds launched in 2017. For comparison, there were about 700 total hedge funds launches in this same time. While accounting for 14% of new hedge fund launches may not seem like much, consider that crypto funds have less than .1% of total hedge funds assets. In fact, crypto hedge funds are the fastest growing segment of the hedge fund industry. In addition, several of the top performing hedge funds in 2017 were cryptocurrency funds.
More than 200 hedge funds launched in 2018, though we expect the pace will slow from this record rate throughout 2019. Below we use charts and graphs to examine the cryptocurrency investment fund industry in greater detail.
There are currently more than 700 cryptocurrency/blockchain investment funds. The majority are set up as hedge venture capital funds, while a large number are hedge funds or hybrid funds. There are also a handful of crypto ETFs and crypto private equity funds.
Venture funds have now surpassed hedge funds as the most common type of crypto investment funds. Existing tech/FinTech VC firms are expanding investments into blockchain startups and launching their own blockchain funds. As some blockchain companies mature, private equity funds are beginning to get involved. Hybrid funds those funds investing in cryptocurrencies as well as initial coin offerings, are listed above as hedge funds although they take on some characteristics of venture funds.
2017 was a record year for the launch of new cryptocurrency funds with over 200 new funds including hedge funds and venture capital. This was more than triple the number of funds launched in 2016. However, 2018 has now surpassed 2017 in terms of crypto fund launches with more than 230. In addition to the launch of new VC and crypto hedge funds, we expect existing hedge funds to incorporate cryptocurrencies in their portfolios. Likewise, existing VC firms will continue to add blockchain investments as well as launch separate blockchain funds. We expect the number of funds launched in 2019 to slow from the rapid pace in 2017 and 2018.
The vast majority of crypto investment funds are small. Half have less than $10 million in assets under management (AUM). However, there are a number of crypto funds with over $100 million in assets including Pantera Capital, Galaxy Digital Assets, Alhpabit Fund, and Polychain Capital, among others. Despite lower cryptocurrency prices in 2018, assets under management for crypto funds actually increased.
Current crypto fund assets are still quite small. All crypto funds combined make up less than 1% of total hedge fund assets.
The overall crypto fund industry has been growing rapidly. Changes in assets are a result of three primary factors: the launching of new crypto funds, net inflows to existing funds, and changes in the value of portfolio assets. The latter factor was particularly prevalent in the last half of 2017 when Bitcoin, for example, increased in value nearly fourfold. Prices for leading cryptocurrencies fell sharply in 2018. Despite this, the growth of new funds and fund inflows contributed to rising AUM for the crypto fund industry as a whole.
Most blockchain/crypto investment funds are small. Many are run by their founder and one or two additional professional staff. Most crypto funds have between five or fewer employees. Only about 5% have more than 25 employees (these are generally VC funds that do not exclusively invest in digital assets/blockchain companies). Overall, crypto funds employ approximately 5,000 people.
Almost half of all cryptocurrency investment funds are based in the United States. The United Kingdom, China/Hong Kong, Singapore, Switzerland, Canada, Australia, and Germany all have a significant number of funds. New crypto funds are also beginning to pop up in Eastern Europe and Russia, as well in offshore jurisdictions like the Cayman Islands.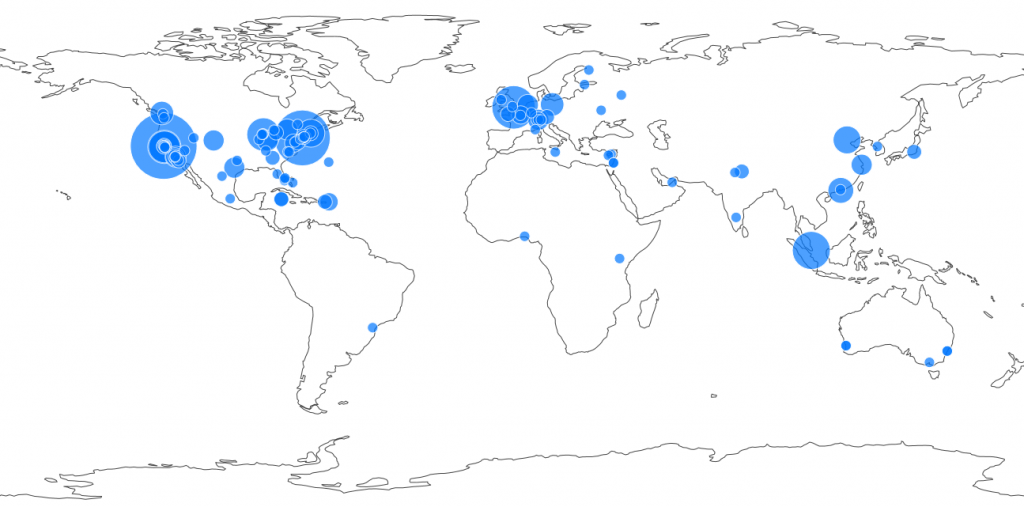 The top cities for crypto funds are all cities that have significant existing hedge fund and venture capital industries. Topping the list of cities with the most digital asset funds are San Francisco, owing to it  already having the dominant VC industry in the world, and New York, the undisputed hedge fund capital of the world. London, Singapore, Hong Kong, Zurich, and Chicago all also have a significant number of crypto funds. Chicago in particular is likely to see significant growth in new funds as commodity exchanges begin to allow trading of cryptocurrency options and futures.
California has more crypto funds than any other state. Led by San Francisco and Silicon Valley, California represents nearly half of all crypto funds in the US.
Most US-based crypto funds are not registered with theSEC. Some will file a form D, but not be required to file for an SEC registration number underThe Investment Company Act of 1940. Since most crypto fund launches have been small, most qualify as an exempt advisor and are not required to register. TheCFTChas given guidance that it considers cryptocurrencies like Bitcoin and Ethereum to be commodities and may therefore have certain jurisdiction over crypto funds. The SEC has also suggested it considers most IPOs, security tokens, and even utility tokens to be securities. It is likely there will be more guidance in 2018 and 2019 with greater oversight and registration of cryptocurrency funds.
NOTE: Totals for the various charts will not always have the same total as varying information is available.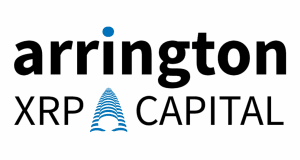 Arrington XRP Capital is a crypto hedge fund based in Seattle, WA and founded in 2017 by Michael Arrington. Mr. Arrington was the founder of TechCrunch and venture capital fund, CrunchFund.  Unlike other funds that invest largely in bitcoin and ethereum, Arrington has gone all in on Ripple, a cryptocurrency which has a financial infrastructure he believes in. It was reported that Arrington XRP launched with at least $100 million in assets.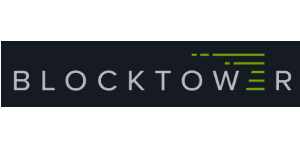 BlockTower Capital is a crypto hedge fund founded in 2017 and based in Stamford, CT. LikePolychainandMetaStable, BlockTower has received funding from large venture funds like Andreessen and Union Square Ventures. Within several months of launching, BlockTower announced it had $140 million in assets. BlockTower was founded by former Goldman Sachs Matthew Goetz.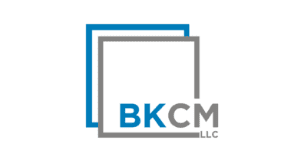 Brian Kelly Capital Management is a cryptocurrency hedge fund manager based in New York and founded in 2017 by financial markets commentator and investor Brian Kelly. Before founding BKCM, Mr. Kelly co-founded hedge fund Shelter Harbor Capital. The BKCM Digital Asset Fund invests in bitcoin and other cryptocurrencies and digital assets. They also operate a global macro fund that invests in non crypto assets.
More info on Brian Kelly Capital Management (BKCM)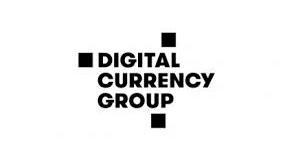 Digital Currency Group, founded by Barry Silbert, now manages close to $2 billion. They make venture investments in blockchain companies and operate Grayscale, a crypto fund/note manager. Digital Currency Group is based in New York.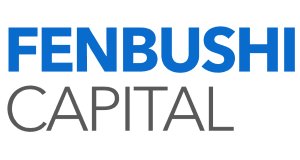 Fenbushi is a Chinese venture capital fund that exclusively in blockchain companies. Founded in 2015, Fenbushi was one of the earlier players on the VC crypto scene. Some of their investments include everledger, Hashed Health, and TenX.  Dr. Feng Tiao and Bo Shen head the team and once head Ethereum founder Vitalik Buterin as an advisor before he departed in early 2018.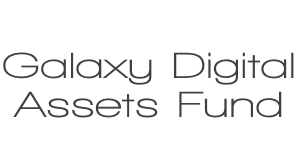 Galaxy Digital Assets Fund, also known as Galaxy Digital, is one of the newer entrants on this list of top crypto funds. However, it receives placement as a result of the prominence of its founder Mike Novogratz. Mr. Novgratz was former Chief Investment Officer for hedge fund giant Fortress Investment Management. Though its unclear how much Galaxy has raised, they have publicly noted their intent to raise at least $200 million in assets.  Galaxy Digital is based in New York.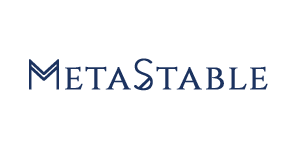 MetaStable is the quintessential crypto hedge fund. Unlike some hybrid funds that invest in currencies as well as early stage blockchain companies, MetaStable invests exclusively in cryptocurrencies themselves (Ethereum, Bitcoin, Ripple etc.). MetaStable is based in San Francisco and was founded in 2015 by Naval Ravikant. What makes MetaStable unique from many of its peers is that it apparently received significant funding from top venture funds like Sequoia Capital, Founders Fund (Peter Thiels venture fund), and Bessemer Venture Partners.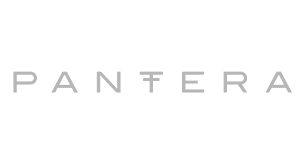 Pantera Capital is a blockchain venture capital fund based in Menlo Park, CA. Pantera invests in blockchain startups such as Ripple, opentoken, Koinex and more. Pantera was originally founded in 2003 by Dan Morehad, before officially focusing on crypto companies a decade later.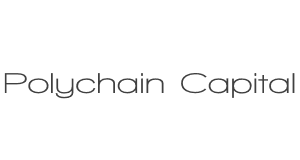 Polychain Capital is a cryptocurrency hedge fund based in San Francisco, CA and founded by Olaf Carlson-Wee in 2016.  Mr. Carlson-Wee was formerly Head of Risk at Coinbase. Polychain is backed by venture capital heavyweights like  Andreessen Horowitz and Sequoia Capital. Polychain has approximately $250 million in assets which makes it one of the larger digital asset hedge funds.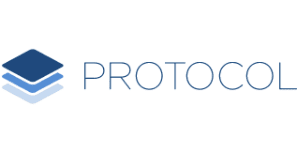 Protocol Ventures is a cryptocurrency fund of funds focused on Initial Coin Offerings and crypto assets. However, unlike crypto funds that invest directly in these assets, Protocol, as a fund of funds manager, invests in other crypto funds. Protocol Capital Management is based in San Francisco, CA and was founded in 2017. They claim to be the first ever crypto fund of funds (there are other fund of funds such asBitBull Capital,KitTrading, andNapoleon Capital).
The list of top 10 crypto funds is provided in no particular order. It is based primarily on their overall prominence and not on any one specific factor.
There are now over 600 crypto investments funds and we will update this list and the charts on this page frequently.
Want detailed info on 600+ hedge funds and VCs investing in crypto and blockchain? Download the Sample List of Crypto Funds:
The Crypto Fund List and any information on our site is NOT INTENDED FOR INVESTORS AND SHOULD NOT BE USED FOR MAKING INVESTMENT DECISIONS, nor should it be viewed as an offer to buy or sell any financial instruments or currencies. Information on this site is provided purely for informational purposes. We are not responsible for any errors or omissions. SeeTerms and Conditionsof our list of digital asset and crypto funds.
Any logos or other trademarks are the property of their respective owners and do not imply endorsement of Crypto Fund Research